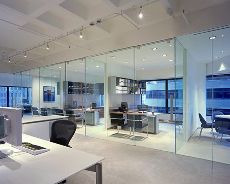 All businesses need an office of one sort or another. A startup may only need a desk and a laptop initially, but once the business grows in size and you have staff working for you, acquiring office space will become a priority.
Traditional office space works well if you need a permanent base for your business, but if you are going through a period of transition or opening up a branch office, a virtual office space for rent is a good choice.
With a virtual office, you pay a monthly fee for use of a postal address and telephone number. You may also be able to use facilities in the building, such as conference and meeting rooms, administrative support, and a 'hot desk'. It's the perfect solution if you don't need permanent office space.
Save Money
The problem with renting office space is that it is expensive. This is a justifiable expense when you have 10 employees who need a permanent home, but if you are just starting out or you are opening a branch office in a new location, paying for a lease on a new office is not always a good idea. Paying rent up front ties up your cash. There are also other expenses to consider, including heat, light, telecoms, and furnishings. And that's just the start. Once you factor in insurance, taxes, and office consumables, running a full office is a big investment.